Nadim Vardag Augarten Contemporary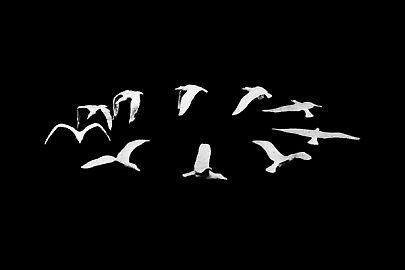 Photograph, Nadim Vardag, Zoetrop, 2010
Nadim Vardag Augarten Contemporary
September 16. - November 28. 2010
Der BC21 Art Award 2009 ging an Nadim Vardag, der die hochkarätig besetzte Jury mit seinen Filmen, Zeichnungen und installativen Skulpturen überzeugte. Der 1980 in Regensburg geborene Künstler hat an den Akademien der bildenden Künste in Nürnberg und Wien studiert. Er arbeitet mit installativen Szenarien, die ihre Anleihen oft dem Kino entnehmen. Filmsequenzen von nur wenigen Sekunden montiert er zu Loops, deren minimale Bewegungen eine Spur zwischen Apparat und Bild zeichnen. Generell bildet die Komplexität von Film, Apparatur und Effekt projizierter Bilder ein zentrales Motiv für die installativen Objekte Vardags.
Kuratorin: Eva Maria Stadler
The BC21 Art Award 2009 went to Nadim Vardag, who won over the high-calibre jury with his films, drawings and installation sculptures. The artist, who was born in Regensburg in 1980, studied at the academies of fine arts in Nuremberg and Vienna. He works with installation scenarios, which are often geared towards the cinema. He assembles film sequences of just a few seconds to create loops, whose minimal movements draw a line between apparatus and picture. In general, the complexity of film, apparatus and effect projected pictures is a central motif for Vardag's installation objects.
Curator: Eva Maria Stadler